ONLINE PHYSICS SOLUTION
PREPARE YOURSELF FOR COMPETITIVE EXAMINATIONS LIKE JEE MAIN-ADVANCED, NEET, KVPY WITH STUDY MATERIALS, VIDEO LECTURES AND MCQ TEST SERIES FOR CLASS IX, X, XI AND XII FROM ALL BOARDS ACROSS INDIA.
Our Most Popular Courses
We Provide Online Class Room for Class IX, X , XI, XII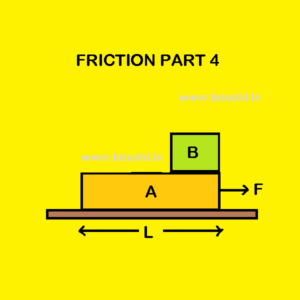 CLASS - XI
A block A of mass M is placed on horizontal table. Another block B of mass m is places on block A as shown in
Read More »
Be in Demand with Our Professional Training
Preparing students of class IX to XII to crack all India competitive examinations with free chapter wise concepts and videos.
In premium course we offer most effective study materials and test series at minimum pricing.
We provide practice platform for M.C.Q. test focussing on all India competitive examinations at minimum price.
Negative marking concept increases the skill of students on focusing competitive examinations.
Download derived answer sheet after each MCQ test.
Free chapter wise theory, concept and tricks to solve problems of Physics with video explanation as per CBSE syllabus.
We provide premium courses with minimum price.
Contact directly with our teaching and technical expert.
Discount on various courses.
Join Our 3500+ Happy Students​ Today!